Being born and brought up in the feisty town of Kanpur, Ambarish Gupta, an IIT (Computer Science) Kanpur and MBA at Carnegie Mellon University, US in 2007; had experienced the suffering and unproductive hex on the primary earnings of the town, Lal Imli Mill–one of the most promising Indian brands for woolen material, which had the most renowned factory in Kanpur for a long period of time when the intercession took place by the government and started allotment in salaries as a negotiation mechanism. This surely lead the town that had earlier radiated with the sweat of hard work was now wandering about through nonsensical discussions.
But rather than depending on the fate & waiting for support, Ambarish determined to always be an initiator. In lieu of being satisfied with almost non-existent salary and the deteriorated condition, His courageous act will always motivate us.
Why Knowlarity came into the picture:
Ambarish was capable of anticipating the requirement for Knowlarity's services much in advance, unlike some other entrepreneurs who identify a problem when they face it. Ambarish stated that, when the competition was increased & the business atmosphere in 2009-10 too was picking up, Organizations could not risk losing even a single customer call anymore. A procedure that would record, respond, and track every call received, was needed by every telephony business. Being a derivative of consumer telephony, Business telephony was there and as most of them did not know how to manage calls, Indian companies had to adopt this kind of communication technology. Having a professional and personalized response mechanism would enhance their goodwill and that was the belief of most businesses. And by anticipating this need, Ambarish came across the idea of Knowlarity. Though working as a strategy consultant in India with McKinsey & Company at that time, his main target was cloud telephony in business.
So, by 2009, Knowlarity was in business.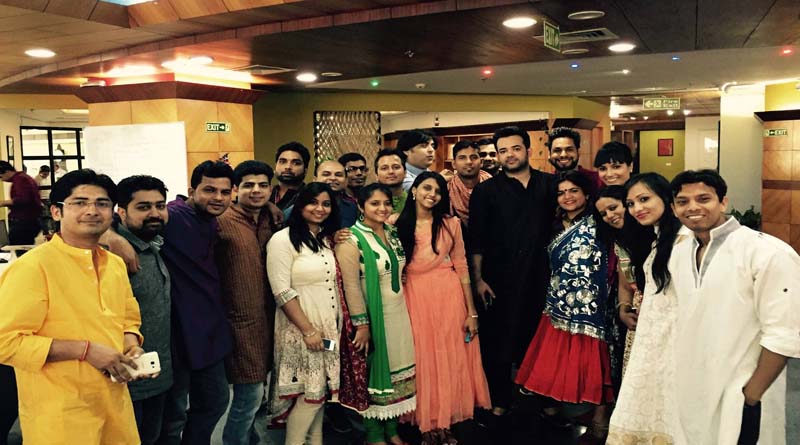 So, what is Knowlarity??
Knowlarity is headquartered in Singapore and was founded in 2009.
To businesses in Southeast Asia and Middle Eastern markets, Knowlarity is the largest provider of cloud-based communications solutions.
Unique cloud communication technology for Asian and Middle Eastern markets in 2009 was pioneered by Knowlarity.
Today it has more than 15,000 paying businesses customers in these markets.
With its proprietary customer communication technology platform Super Receptionist, it helps the business enhancement their revenue faster.
The evolution and recognition of Knowlarity:
With 1,000 partners, 300+ employees, and 8 offices in India, Middle East and Southeast Asia, the company has grown from grass level to a global progress, in last 7 years. Knowlarity has received various prestigious awards such as the Amazon Excellence Award, Nasscom Emerge 50, Silicon India start-up of the year for its innovation and process excellence. The company is trusted by global companies including Google, Amazon, Zomato, Uber, Practo, Swiggy, Deliveroo, and Ola are among others & global investors like Delta Partners, Sequoia Capital and Mayfield Fund etc. has financed it.
So, journey and courage story of Ambarish Gupta surely galvanize us and his dedication towards his passion is commendable.