Starting your own business is never easy. You will feel lonely, stressful and time-consuming matter when you are going to start your business.What does a startup need? A brilliant idea? One Great and trustworthy people? Money? Yes, all these are very much needed when you are going to start a business. But your faith and belief is the most important thing that your business needs more. Your belief is the significance of the problem being addressed, and the solution of the problem is something which your customer needs. Here we will discuss such a great success story of a young entrepreneur which will not only amaze you but also give you the motivation to do something of your own.
In the year of 1999, Vivek Jain was only 17 years old student who was juggling with the under graduation course and a professional course in Chartered Accountancy. Like other young boys, he also created a social networking group in yahoo for chartered accounts to build a professional network. But he never thought that his small Yahoo group becomes bigger and then larger. All the responses were so overwhelming that he decided to launch a new professional website, named as CAclubindia. Now it has become one of the largest online professional sites for the finance professional and legal professionals. It has more than two million members. It is a great platform for finance professionals and taxpayer. It is an interactive platform for all finance people. Vivek was going to appear CA final but when he saw that the site reached 2,00,000 members in the starting year, he decided to drop the CA and concentrate on the site wholeheartedly. The Internet is a blessing for mankind, it has the power to touch and influence millions of people.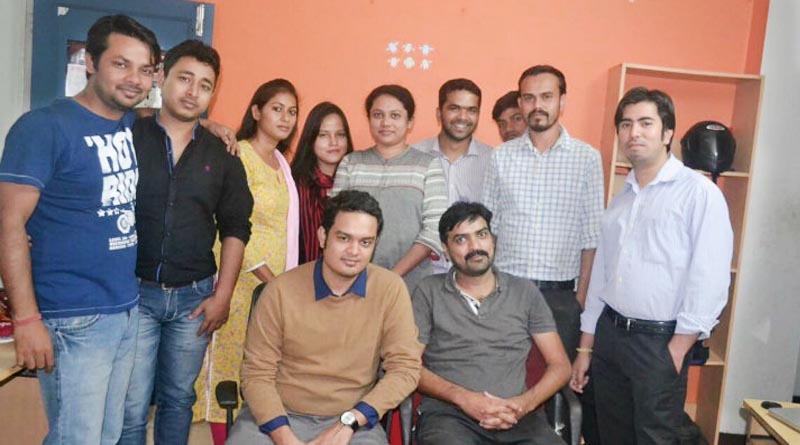 Now the CAclubindia has more than 1.9 million of finance professionals in the current member list. Many professional lawyers and management club is a member of this group. As per statistics by mid-2018, the number of the member would be near about three million. In this age, Vivek Jain has reached to this success level which is beyond imagination. According to him if you have the dedication and full focus nothing can stop you to reach the goal. The company is made of 30 team member and get daily 1.5 lakh visitors and above 1 crore page view in a month. This site will provide you mobile applications in different categories like GST, Income Tax, Companies Act, and Online coaching apps for CA students. Till date, more than 4,00,000 users have downloaded the GST App.
E-learning solution:
CCI online launched online coaching and distribute 1500 hours for e-learning content to 35000 students. As per Vivek Jain, they have started e-learning platform for all the finance professionals and the students through CCI online Coaching. Nowadays, online training has gained populism compared to conventional training methods like one offered in professional institutes and the reason behind the same is the flexibility which online training offers in compared to conventional training methods. Since Professionals don't have enough time to go to institutes they prefer online training as it offers time flexibility and provides the trainee everything they need at their fingertips on their laptops. Training videos can be seen anytime anywhere. Online training is less expensive as well as compared to other modes. Another advantage of online training is that they are boundary-less; you can enroll in the best course which any training company provides even though they are based in a city thousands of miles away. Test preparation and skill-based certification is also included in the coaching. This coaching provides best online video tutorials of CA, CS, CMA, and B.Com and for M.com courses.
One stop solution:
Along with Vivek Jain, the core team member Suraj Jain, Ganesh das, and Praveen Sharma handle the operations. Some big clients are KPMG, ACCA, CIMA, E&Y, Bajaj fin-serve, Intuit and much more. Their major revenue comes from the e-learning coaching. The average ticket size is Rs 5000 for each subject.In one word CAclubindia is the most popular one-stop solution for the finance professionals, be it is for books or events, jobs or any certification courses.